15 · 10 · 2017
Danish Boy's Choir & Tendrils ensemble at St. Isaac's Cathedral
29 October, Sunday, 19.00, St. Isaac's Cathedral: concert of the Copenhagen Royal Chapel Choir under Ebbe Munk and vocal ensemble "Tendrils" of the Glinka Choir College under Alexander Belyaev.
Programme features N. W. Gade, C. Nielsen, V. Holmboe, S-D. Sandström, F. Mendelssohn, P. Chesnokov, C. Cui, A. Grechaninov, F. Poulenc.
Concert is organised as part of the "Choral Assemblies on Neva" with support of the Nordic Culture Fund. Tickets: 100 rub. at the website of St. Isaac's Cathedral.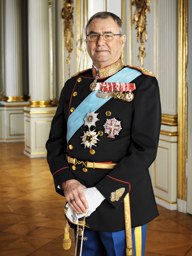 The visit of the Choir is part of the project on "Nordic-Russian cooperation in music management: strengthening knowledge building and networking of professional music schools in the Baltic Sea Region" financed by the Nordic Culture Fund.
If you have any questions, you are welcome to contact us.
Danish Cultural Institute
T: 007 812 571 7466