25 · 07 · 2018
"Stories I tell you when you sleep"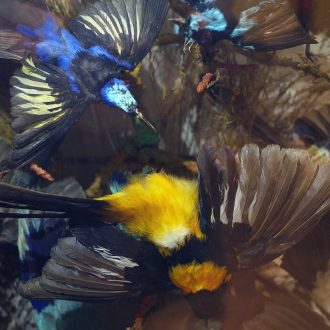 The Danish Cultural Institute invites to the opening of the exhibition "Stories I tell you when you sleep" on Friday, 27 July at 16.00 (Moyka emb., 42, 0f. 38).
"Stories I tell you when you sleep" is a photographic series created since 2015 by the Danish artist Sofie Adelsparre.
Despite being from 10 different countries these images are place neutral and study the shared human experience of trying to balance the domesticated and the wild.
It looks at the animal living in our homes between our furniture.
That animal can be a pet we have tamed, the unwelcome wild creeping in through the floor cracks- or the untamed in ourselves.

Free entrance. The exhibition is open during weekdays 10.00 to 18.00 (Age limit 18+).
If you have any questions, you are welcome to contact us.
Danish Cultural Institute
T: 007 812 571 7466