18 · 11 · 2019
"Waterfront": Public talk by Christian Pagh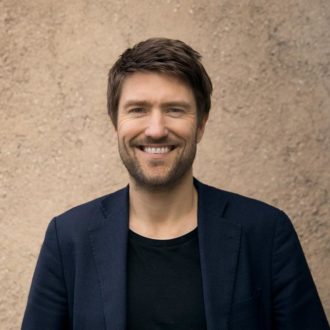 "Waterfront": Public talk by Christian Pagh – expert in the interaction between culture, architecture, public participation and urban planning.
On 21 October, Christian Pagh, co-founder and Creative Director of the Urgent.Agency (Copenhagen, Oslo), will give a public talk at the Higher School of Economics. Company's principles are based on combining culture analysis, placemaking and brand identity. In the lecture Christian will explain the nature of 'Urgent placemaking' – what is placemaking and what meaning this practice have for creating comfortable city areas. Further he will talk about the importance for city-planners to both have a practical and a humanitarian view of things and he will share his thoughts on urban-planning in the light of daily life and social synergy.
How does architecture bring people together? Why are some spaces of such importance for us? These are some of the questions Christian will seek to answer.
The lecture will be an open discussion, which means the audience can ask questions and participate in the discussion of ideas put forth by Christian.
The lecture will be in English with consecutive Russian interpretation.
When: 21 November, 19:00
Where: Higher School of Economics on Griboyedov Canal (Griboyedov Canal 123, auditorium 401, 3rd floor.
IMPORTANT! To gain access to the HSE building, you will need I.D.