26 · 02 · 2021
THE CITY – virtual residency open call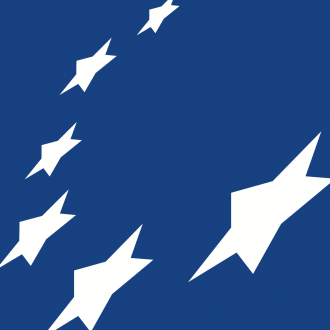 WE ARE PREPARING A RUSSIAN-EUROPEAN DIGITAL EXHIBITION IN A VIRTUAL RESIDENCY PROJECT:
THE CITY
ARTISTIC IMAGE AND SOCIAL PRACTISE IN TIMES OF GLOBAL CHANGE
A CALL FOR APPLICATIONS
Welcome to a new digital community! Ten artists from Russia and Europe are invited to participate in a virtual residency project organized by EUNIC in St. Petersburg, Russia´s "cultural capital". We are partnering with SPAR – the St. Petersburg Artists Residency. Our aim: To foster international cultural exchange by providing opportunity for artistic collaboration.
WHO WE ARE
The European Union National Institutes of Culture (EUNIC) collaborate in local clusters. In St. Petersburg (Russia), there are 12 cluster members who share practise and work together on cultural projects.
THE CITY: ARTISTIC IMAGE AND SOCIAL PRACTISE
These days, more than half of the planet´s population lives in cities. Whatever the future holds: The way we will live tomorrow will largely depend on how city life is changing today and how it will develop in times of global crises. Artists are among those who sense those changes very clearly. They transform their vision into "images", and at times work in social or participatory formats in the midst of our societies. What does their visual practise look like, and what can we learn from their social practise? These questions will guide a collaborative digital exhibition to be prepared on the basis of a virtual residency, the "Virtual Artists´ Assembly" (VITAA). VITAA, along with the exhibition-to-be, will be curated by Anastasia Patsey who manages the SPAR project and who is part of the curatorial team at the artists-run space "Pushkinskaya, 10".
WHO CAN APPLY
Application is open for artists acquainted with "digital art" from any field of the arts residing in the Netherlands, Denmark, Germany, France, Finland, Italy and in the Russian Federation. The project is co-financed by the EUNIC GLOBAL Cluster Fund (Brussels), the Consulate General of the Netherlands, Danish Cultural Institute, Goethe-Institut, Institut Francais, the Finnish Institute and Instituto Italiano di Cultura (in St. Petersburg). A good working knowledge of English will be indispensable. (No interpretation provided).
WHAT TO SEND?
Please send us a letter describing your motivation to apply, and please include a PDF with your CV and information on your work incl. URLs of relevant sites and artwork stored in a cloud. Applicants should confirm their familiarity with "digital art" by providing one or more example/s of work digitally done or published.
WHAT WE PROVIDE
Participation in a six-week part-time virtual residency for 10 artists from 17 May through 25 June 2021 Opportunity to participate in a curated digital exhibition to be opened on 9 July 2021.
A scholarship of 1.000 € (European participants) or 90.000 Rubles (participants from the Russian Federation) for each participants.
WHAT WE EXPECT FROM PARTICIPANTS
To contribute a work of art to the digital exhibition.
To actively participate in the residency with presentations, virtual excursions and collaborative work according to the residency schedule (which will demand only part-time involvement).
To contribute to a joyful spirit of collaboration to the group
THE JURY & THE TIMELINE.
The jury will consist of the representatives of the EUNIC Cluster and expert/s from the art community.
Notifications will be sent by email at the end April 2021. The residency period is 17 May – 25 June 2021.
Digital exhibition: 9 July – 30 September 2021.
INFORMATION AND CONTACT
www.facebook.com/eunicspb – vitaa@goethe.de
When to send Please send your application not later than 19 March 2021.
Where to send vitaa.apply@gmail.com
How to send Please send 1 email with 1 attachment in PDF format of a maximum size of 10 Mbyte.
The project is an initiative of the European Union National Institutes of Culture (EUNIC) St. Petersburg Cluster & the St. Petersburg Artists Residency (SPAR). It is supported by the EUNIC GLOBAL Cluster Fund in Brussels.