17 · 09 · 2019
SIGNA at the New European Theatre festival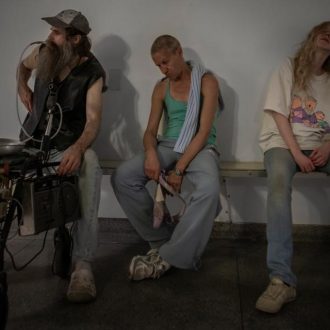 As part of the festival New European Theatre (NET) the Copenhagen based artistic collective SIGNA will visit St. Petersburg and present Playthings performance, created especially for the festival, from 27 November until 14 December at the Street Art Museum at Laminated Plastics Factory.
SIGNA's latest project, The Open Heart, drew a lot of attention and was praised in the Danish media. It is an immersing trip into the reality of the outcasts of society, a twelve-hour long journey breaking the boundaries of reality and theater. A Danish critic described the experience as being torn to shreds with mixed feelings of anxiety and fascination.
In an interview to the Politiken newspaper, Signa Köstler, co-founder of SIGNA, describes the idea behind the performance: "The traditional and short theater performances are to be comprehended by your mind. Here you are with the characters for 12 hours and out of you comfort zone. You start to know the characters, and it is impossible for you not to interact in the performance. (…) This performance is long, yes, but it means the body will start experiencing it."
Playthings is produced with the support of Danish Arts Foundation and Danish Cultural Institute.