19 · 05 · 2017
Nikoline Werdelin at the St. Petersburg International Book Fair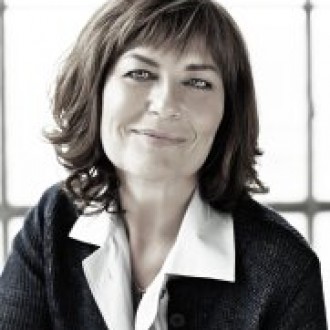 Dramatist Nikoline Werdelin at the XII St. Petersburg International Book Fair. On 26 May at 16:00 at the "Knijnaya Lavka Pisateley" (Nevsky pr., 66) Danish cartoonist and playwright Nikoline Werdelin presents her work "Liebhaverne", which was included in the anthology "In the pursuit of mirages: Danish theater stories. From XX to XXI century," published this year in Russian by Rudomino Book Centre with support of the Danish Arts Foundation.
The meeting will be held with participation of Birgitte Hesselaa, theater critic and historian, Denmark and Elena Krasnova, Head of the Institute for Scandinavian and Dutch Studies of the St. Petersburg State University, and translator, who translated "Liebhaverne" into Russian.
Free entrance
Nikoline Werdelin became a ground breaker in 1984 when her comics strip Café won the comics competition in the Danish daily newspaper Politiken. The strip ran for four years and was followed by Homo Metropolis which was published daily in Politiken during the course of two decades.
Besides creating a variety of comics, collections, illustrations and books she has been writing and directing drama since 1997. Her ninth and next Premiere is Friday, Feb 3, 2017, for Stellar family at The Royal Danish Theatre.
With Stellar family, playwright Nikoline Werdelin returns to the Royal Danish Theatre for the first time since 2005. The play is her ninth. She is the recipient of several Reumert Awards, including one for Playwright of the Year, and she has received the Holberg Medal.  In 2010 Nikoline Werdelin was decorated with the Order of the Dannebrog.
photo: culture.ru / Stine Heilmann / Tanya B. Itenov