15 · 10 · 2019
Public talk with young composers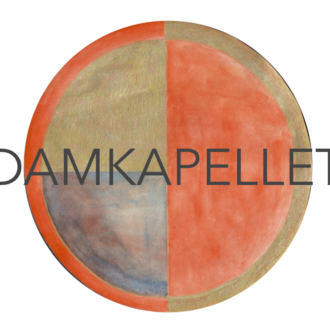 Public talk with the young composers Lovisa Duprat (Sweden) and Alina Petrova (Russia) will take place at the Danish Cultural Institute on 24 October 2019. Event is organised by the Consulate General of Sweden and the Danish Cultural Institute as part of 'the Nordic counterpoint' project.
The public talk will deal with the following themes: What excites the composers of modern-day Russia and North Europe? What inspires the modern-day composer? Why have female composers for so long been almost deleted from music history and what is their significance in contemporary society? The Danish-Swedish quartet 'Damkapellet' will assist in the discussion and the journey into the history.
Lovisa Duprat was born in Stockholm in the year 1993. In 2004 her family relocated to Skåne (Scania), Sweden's southernmost region. It was there that Lovisa discovered her passion for music. In the year 2012 Lovisa was admitted to Malmö Academy of Music where she enrolled in the bachelor program 'Early Music'. She was further enrolled in the program 'Arrangement and Composition', also at Malmö Academy of Music and did her exchange studies in Porto, Portugal. In her works, Lovisa often combines early music with bossa nova. Together with like-minded musicians she leads the project 'Krinolin', which aims to make chamber music more popular and introduce it into the Malmö night life.
Alina Petrova has performed in Switzerland, Germany, Austria and Italy. She also spent this summer being a part of 'Bang on a Can', an important organization for contemporary music in USA, which seeks to remove barriers between the other arts and music. Together with KYMATIC, an experimental music ensemble, she has performed many works, both Russian and international, for example 'Music for 18 Musicians' a work with a cult status by the American minimalist composer Steve Reich and the audiovisual works of young authors set to ambient music by the British composer Gavin Bryars named 'The Sinking of the Titanic'.
The quartet 'Damkapellet' is based in Copenhagen, Denmark. It consists of female composers from many countries of Europe. The educational project 'Forgotten voices' recovers the forgotten heritage of female classic composers from the Middle Ages to today and seeks to broaden the knowledge of these forgotten female artists.
Free entrance by prior registration, Danish Cultural Institute in St. Petersburg, Moyka emb., 42, of. 38.
'The Nordic counterpoint' is the cooperation music project, organized by the Consulate General of Norway and Sweden, the Danish Cultural Institute and the Finnish Institute in Saint Petersburg, which seeks to strengthen the ties between Nordic and Russian musicians.  The project is supported by the Nordic Culture Fund.