20 · 11 · 2017
Rosengard Guitar Trio concerts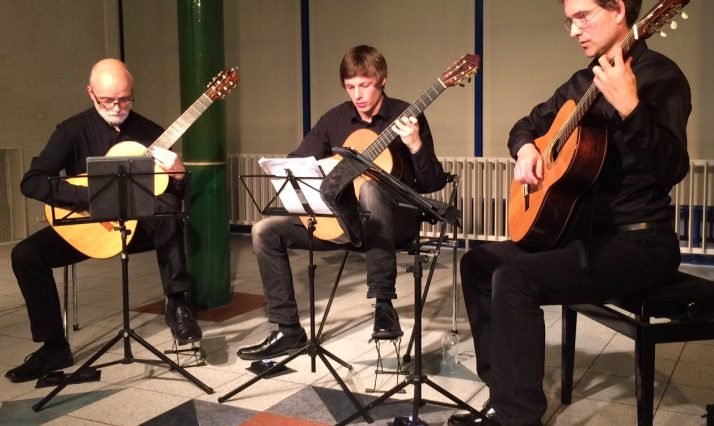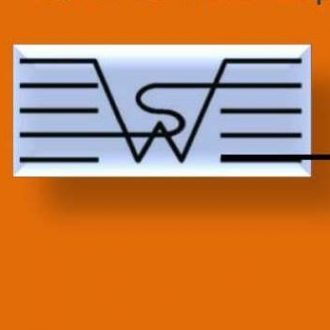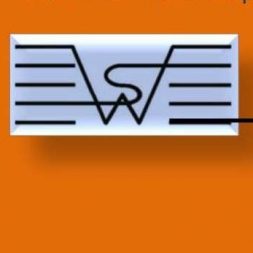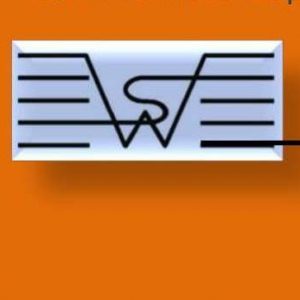 On 24-26 November there will be concerts by Rosengard Guitar Trio. Visiting St. Petersburg as participants of the 29th Sound Ways International New Music Festival, Danish musicians will also perform at the Alvar Aalto Library in Vyborg and Danish Cultural Institute.
The Rosengard Guitar Trio was formed in 2016 by the three outstanding Danish guitarists Niklas Johansen, Michael Norman and Per Dybro Sørensen. They are active in many parts of the Danish and international musical life, but here they join to engage in their common passion: to play newly composed music as well as music of the Danish modernist tradition.
On 25 November from 19:00 to 21:00 Rosengard Trio participates in the concert "Around the Europe in 180 Minutes" at the House of Composers in the framework of the Sound Ways festival. The musicians will perform Hommage à Jacques Tati by Per Nørgård, Moments of Light by Irina Emelyantseva, C'est la mer mêlée au soleil and Equali by Erik Højsgaard, Little Fairytale for Reader and Guitar Trio by Alexander Radvilovich, Passacaglia by Per Dybro Sørensen, and Poésies pour la Dame à la licorne by Axel Borup-Jørgensen. Bolshaya Morskaya str., 45. Free entrance.
The program of the concert at the Alvar Aalto Library on 24 November at 18:00 will include the following works:
– Per Nørgård's Two pieces for Three Guitars
– Niccolò Paganini's Romanze, guitar solo
– Per Dybro Sørensen's (like the sound of a bell in a church under the sea), for two guitars
– Dionisio Aguado's Rondo i A minor, guitar solo
– Luigi Legnani's Caprices 2, 4 and 7, guitar solo.
– Augustin Barrios-Mangoré's Una Limosna por el Amor de Dios, guitar solo
– Erik Højsgaard's From Equali, for Guitar Trio
Suvorovsky pr., 4. Free entrance.
Giving concert at Danish Cultural Institute on 26 November at 15:00, Rosengard Trio will perform music by Per Nørgård, Dionisio Aguado, Niccolò Paganini, Luigi Legnani, and Erik Højsgaard.
Entrance by advance registration at dki@danishculture.ru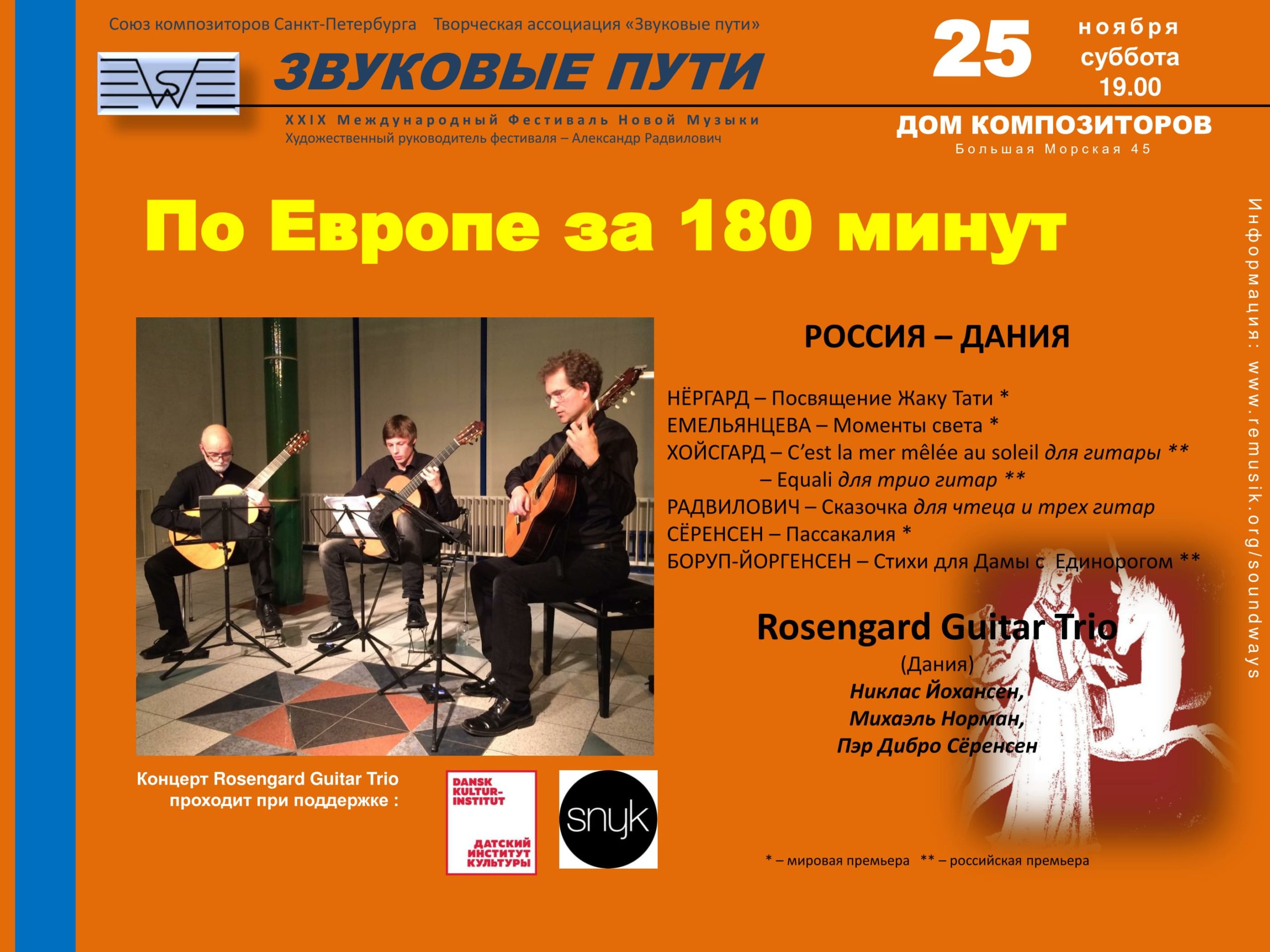 Niklas Johansen was born in 1989 in Copenhagen, Denmark. He has recently received international acclaim after winning several international competitions. His prizes include: 1st prize in the 2016 China Shenyang International Guitar Competition; 1st prize in the 18th "Alirio Diaz" International Guitar Competition in Rust (Austria) 2016, 1st prize in the 21st International Guitar Competition in Mottola (Italy) 2015, 2nd prize in the 17th International Guitar Competition "Alirio Diaz" in Rust (Austria) 2015, 1st prize in the 3rd international guitar festival "Aachener Gitarrenpreis" (Germany) 2014, 1st prize in the 9th International Guitar Competition in Olsztyn (Poland) 2014.
Michael Norman is educated at Royal Academy of music in Odense, Denmark, in the class of the well-known guitarist Jesper Sivebæk, and he has studied in Madrid with Margarita Escarpa og Jose Luis Rodrigo.
He is playing in many chamber musical groups. He has played first performances of many works, and he is a member of the Carl Nielsen Trio, whos newly published cd has won great recognintion.
Per Dybro Sørensen was born in 1953 and educated at the Royal Academy of Music an Aarhus, Denmark and at the Musikakademie der Stadt Basel, Schwitzerland.
He has played many concerts throughout Europe and North America, including a lot of first performances. He has made many CD-recordings, with different chamber music groups as well as solo-CDs.
Per Dybro Sørensen is also a composer and a member of the Danish Composers Union.